VGA will soon be transitioning to a new logo! While working with the graphic designer, we talked about the membership. At first, one of the drafted designs had circles that were connected by lines. It reminded me of the VGA members from all over the world.
I asked the graphic designer to use the connected circles with a genealogical symbol and she came with the following: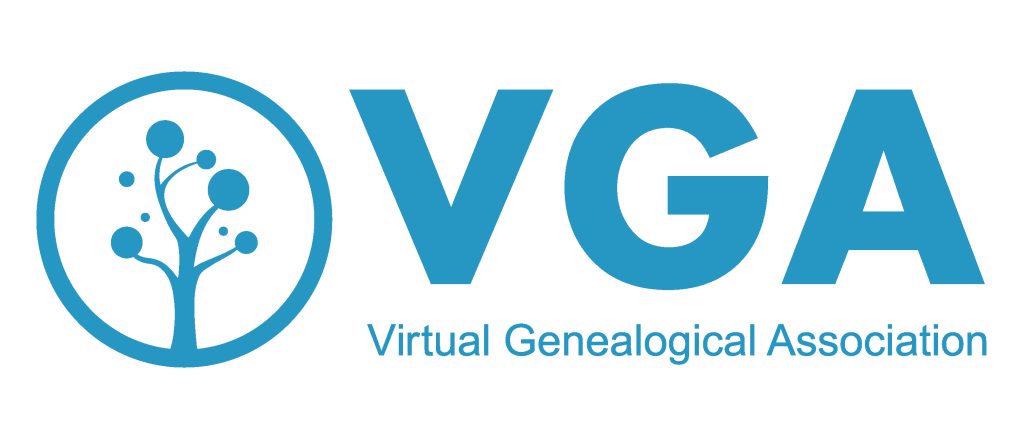 I knew right away that design was the one! I loved the circles as leaves on the tree. To me, it represents all of the VGA members being connected by our shared love of genealogy.
I hope that you enjoy it as much as I do!
~Jeanette
VGA President