The webinar that gives back!
All proceeds* from this lecture go to support the charity selected by the speaker. This is your chance to give back to the community while hearing from some of your favorite genealogy speakers!
February 6th, 12pm Eastern
Our February guest speaker will be Judy G. Russell, JD, CG, CGL, the Legal Genealogist. Her topic will be "Lost and Found: The Children in Our Family Histories", proceeds from this lecture will benefit the Paul Edward Sluby, Sr. African American Scholarship of the Board for Certification of Genealogists.
You can learn more about Judy and the Sluby Scholarship by clicking on the links below.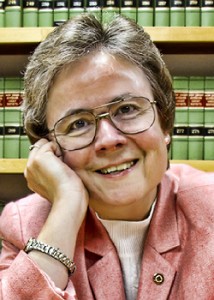 https://www.legalgenealogist.com/biography/
https://www.bcgcertification.org/learning/african-american-scholarship/
Registration on this page will grant you access to the Genearosity Access page, which will be available for three (3) months after the live event to view on demand. If you want to watch the webinar live, you'll need to save your seat on the Genearosity Access page.
If you are a VGA Member, the cost is $10 and you can register HERE.
If you are not a VGA Member, the cost is $15 and you can register HERE.
If you'd like to become a VGA Member and save on this event, gain access to the past six months of webinars, two webinars a month for the next year, and discounted registration for our annual conference, click HERE.
If you have already registered for this event, you can save your seat for the live webinar or watch the recording by logging in to your account and clicking here.