Debra M. Dudek – "Mixers & Shakers – Tracing Your Bartending, Saloon Keeping, and Tavern Keeping Ancestors before Prohibition"
January 18 @ 8:00 pm

-

9:00 pm

EST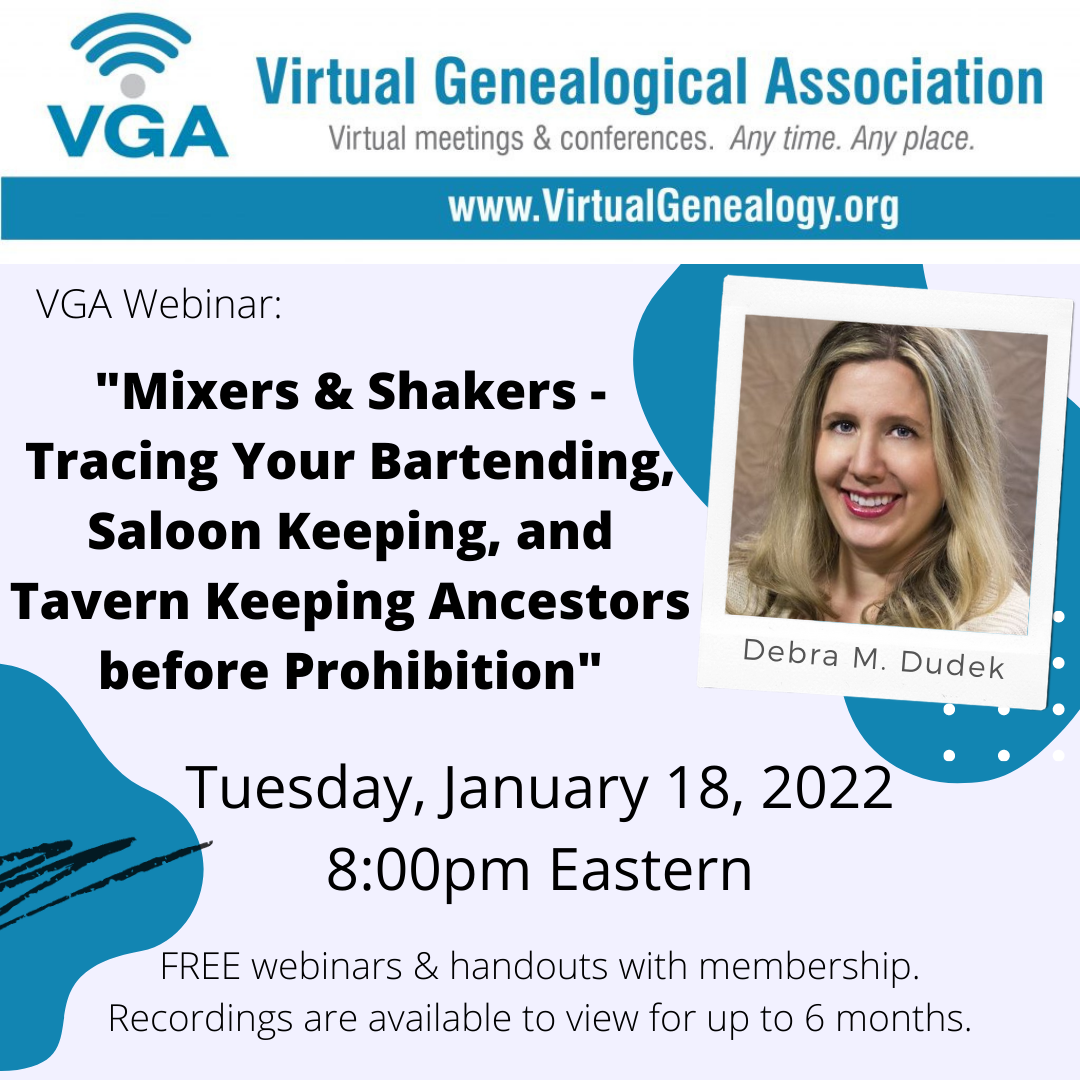 Taverns and saloons have been a crucial American institution, and the men behind the bar were the social rock stars of their era. This program will lead you through the pre-prohibition records and resources which will help you add an extra shot of flavor into your research.
Suitable for All Levels.
Debra M. Dudek is Head of Adult and Teen Services at the Fountaindale Public Library District in Bolingbrook, IL. Ms. Dudek specializes in British genealogy, World War I research, and emerging technology topics. An alumna of Olivet College (Olivet, Michigan) and the University of Strathclyde (Glasgow, Scotland). Ms. Dudek holds a Bachelor of Arts in Journalism, a Masters in Information and Library Studies, and a Post Graduate Certificate in Genealogical, Palaeographic & Heraldic Studies.